Holidaying to Victoria Falls and wondering what to do in between exploring Falls itself?
With so many places to choose from and things to do, we thought we'd put together a list of the top attractions; activities and things to see whilst you're visiting Victoria Falls.
Devil's Pool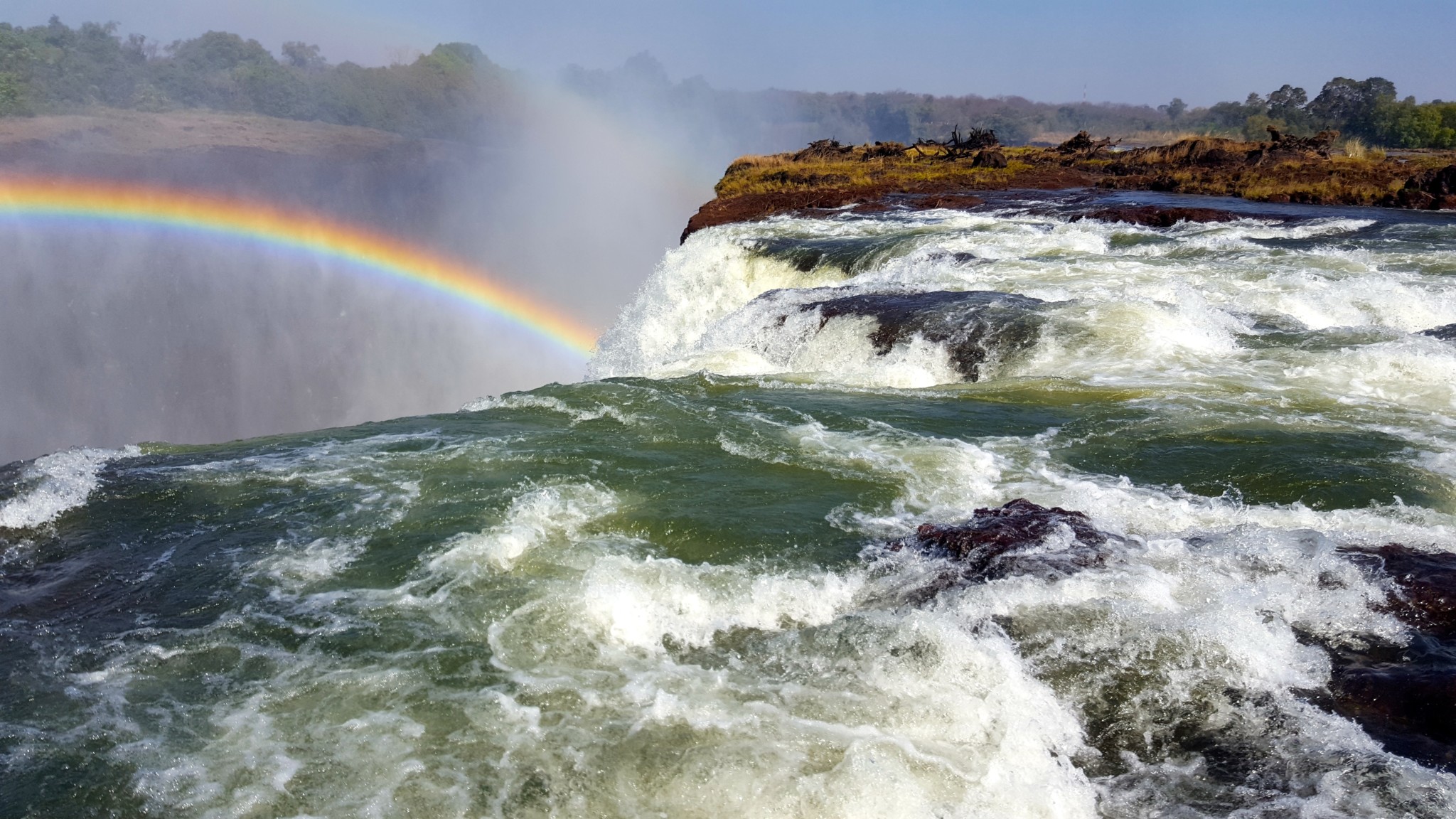 If you're feeling a bit adventurous and thrill-seeking, a stop at the Devil's Pool is sure to add an exciting edge to your visit to the Falls itself.
Those of you who are brave enough to enter the Devil's Pool – also known as the edge of the world - which is situated right at the edge of the Victoria Falls, will get to experience the raw beauty of Victoria Falls from a unique angle.
Victoria Falls Rain Forest
For something a bit more relaxed, The Victoria Falls Rain Forest is a must see!
Be prepared for this magnificent adventure through the forest. Take along a raincoat as you're sure to get wet so dress accordingly as the Full moon brings the chance to witness what is said to be one of the most magnificent sightings in the world, the Lunar Rainbow that falls over the spray of the Falls.
Flight Of The Angels Helicopter Ride
If you're not afraid of flying or afraid of flights then the Flight of the Angels comes highly recommended.
Journey over the 1700m vast curtain of water that is the Victoria Falls – also known as the Mosi oa Tunya or "The Smoke That Thunders" – and along the Zambezi River and the Zambezi National Park in one of the most breath-taking helicopter adventures of all time.
Experience Victoria Falls and its surrounds like no other. The spectacular views, photography opportunities to die for and the unique, picturesque perspective of the Victoria Falls is sure to make your trip that much more memorable.
Victoria Falls Bridge Bungee Jump
A 110m free fall off of Victoria Falls Bridge towards the rushing waters of the Zambezi River should get the blood flowing!
One of the highest Bungee Dives in the world with more than 50 000 people having already conquered it, take part in this thrilling experience, seeing Victoria Falls from an entirely different angle and charging that adrenalin, you're sure to score some brownie points in life with this under your belt!
Royal Livingston, Anantara Spa
For those of you looking for something more relaxing, the Anantara Spa at the Royal Livingstone Hotel is a must!
Enjoy over indulging in a massage or two, or a beautifully put together, therapeutic treatment at the Anantara Spa. Bask in the ambiance at this exquisite Spa that are sure to go the extra mile in making you feel like royalty for a day!
Excited to visit Victoria Falls yet? Get in touch with us today and be sure to book your stay for the holiday of a lifetime!